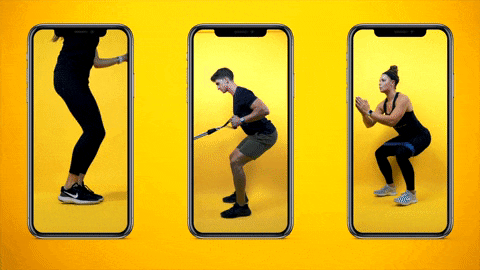 from beginner to body builder
Fat Burning, Muscle Sculpting Workouts For All Ages!

Great For Chest, Biceps, Abs, Shoulders & Legs!

Stack Anywhere From 10lbs Up To 100lbs

Proven To Be More Effective Than Traditional Weights!
backed by our lifetime warranty
HouseGym Quick start booklet Included (8 Core Workouts)

Online Access To Our Video Training Library (HouseGym.Club)

Use With Our Handles, Door Mount or by Themselves!

Use at Home or Take Them With You When Traveling!

the best alternative
to traditional gyms
TRUSTED BY
TRAINERS & Doctors
Thousands of certified personal trainers, doctors & physical therapists across the world rely on our AlphaBand kit to train, warm up or rehabilitate themselves as well as clients on a daily basis!
ALPHABAND TOTE
QUICK START GUIDE
DOOR ANCHOR
ALPHABAND MINI TOTE
5 PIECE ALPHABAND MINI KIT
PREMIUM HANDLES
ANKLE STRAPS
100LB 5 PIECE STACKABLE ALPHABAND SET
Our warranty covers your entire kit! If you have any issues at all, you can simply contact us for a replacement -
which we'll have shipped out same day!
FREQUENTLY ASKED QUESTIONS
What's Included In The Set?

Where Do Your Bands Ship From?
HouseGym products ship directly from our office/warehouse located in Chicago, IL! We ship our orders via USPS priority mail and you are provided a tracking number upon purchase. Orders go out same-day and can be expected to door in 2-3 business days.
Does The AlphaBand Kit Include Workout Guides?
Absolutely! Our kit comes with our quick start booklet included as well as immediate online access to our video training library to help get you started right away! Upon purchase, you'll also receive exclusive access to our online video training platform, www.housegym.club where we host new follow along workouts every week!
Are HouseGym™ AlphaBands Suitable For All Ages?
Yes they are! One of the many benefits of resistance bands is the safety vs. traditional weights. This allows not only complete freedom of weight and adjustment, but also no fear of injury due to the variable resistance of our Alphaband's and its congruency with the body's natural abilities- if the workout gets too tough, simply release the bands- no re-racks or pulled muscles here.
What is Covered In The HouseGym™ Lifetime Warranty?
Our warranty covers your entire kit! we have engineered our bands to be robust, strong and to last for years- however we back our products with our lifetime warranty to ensure that if you have any issues at all, you can simply contact us for a replacement - which we'll have shipped out same day!
HouseGym was designed to help you achieve your fitness goals regardless of your skill level. From beginners to bodybuilders, our band give you the ability to workout anywhere, at anytime without having to pay for a pricey gym membership. By helping you, we're able to help others by donating 10% of proceeds to local Chicago non-profits and social justice charities. We also offer special pricing for first responders and healthcare workers to ensure we give back whatever we can to those helping make the world a better place. For more info please feel free to email us at info@housegym.co.

See How our amazing customers are hitting their goals With HouseGym™